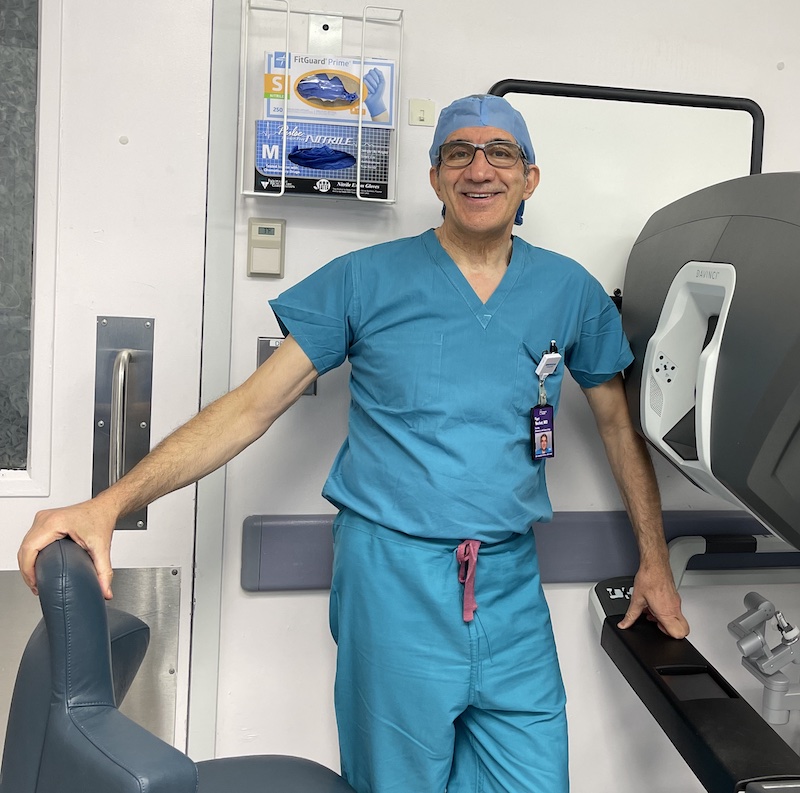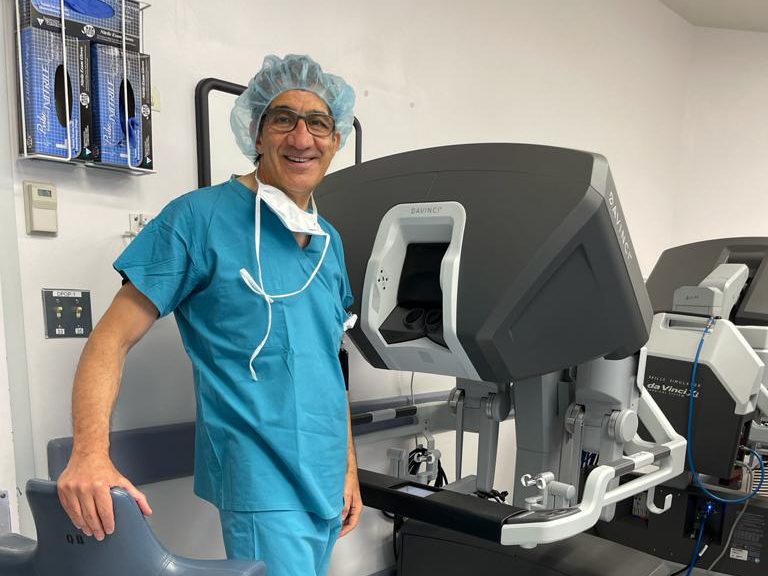 Nezhat is an excellent doctor with a warm and caring manner.
Dr. Nezhat is an exceptional doctor. He saved my ability to have children through his skilled surgical techniques and is very kind. I am very greatful to him.
Wonderful doctor seems caring. Attentive to my concerns and proactive in getting to the root of my problem.staff was courteous and patient.Bridgette is Awesome
Amazing Doctor / wonderful staff. Highly recommend
I came to Dr. Nezhat very scared and overwhelmed. After a consultation with him I decided to go ahead and have surgery with him for endometriosis. I couldn't be happier with my choice. He listened to all of my concerns and answered the plethora of questions that I brought in. He was patient and kind. I just had my surgery follow up and I'm healing well. Again he took the time to answer all of my questions. The office staff is friendly and very helpful. So glad I decided to use Dr. Nezhat!
Absolutely AMAZING
Hands down the best GYN experience ever! The moment I stepped into the Valley stream office, Bridgette (the receptionist) made me feel extremely welcomed and helped to ease my anxiety. The person who checked my vitals was very kind and compassionate. Dr. Nezhat and his team at Valley stream are exceptionally great at what they do. The entire process was seamless. I am glad I chose Dr. Nezhat and his team to assist with my GYN care.
Pleasant and gave me answers to all my questions
Very professional and the staffs were very polite and helpful. Highly recommend dr Nezhat's office
I was very grateful to see the doctor and look forward to figuring this out!
Dr.Nezhat is amazing! I have gone through ovarian cystectomy and endometriosis treatment with him. All was so minimally invasive, just amazing bedside manner and always prompt responses from the Doctor and his staff. I highly recommend Dr.Nezhat surgey for anyone in need to receipt high-quality and reliable and low-fear treatment.
From the time I have met Dr. Nezhat 7 years ago, I have found him to be the most capable, competent, compassionate and intelligent Dr. I have been to. He is caring and concerned about his patients and I highly recommend him.
Dr. Farr Nezhat has been a kind, caring, and patient physician through my entire experience. I never felt rushed as he addressed each of my questions in a way that I understood. From pre-surgery to follow-up I appreciated his professionalism that helped put my mind at ease. I would highly recommend Dr. Nezhat and his team without hesitation. Best regards.
Doctor and staff were very thorough and explained the process in detail and made me feel very comfortable
Dr. N and his fellow were the ONLY doctors who actually listened to me, pre-read all my exams before my visit, preformed an accurate physical exam and immediately decided upon a treatment. Their compassion, knowledge and skill are along the upmost caliber and I recommend them to everyone. Additionally, Bridget, the office coordinator, was equally as efficient and caring.
Dr. Nezhat and his entire staff are always professional, very knowledgeable, and extremely patient and attentive with answering any questions or concerns I may have. I never feel rushed or bothersome, and always feel like I am in the best hands possible!
I've been a patient of Dr. Nezhat since 2014, when he operated on me and successfully managed a very complex case of endometriosis. He has been exceptional ever since and I fully trust his guidance and ongoing care. He takes time to carefully examine during the yearly check ups, as well as clearly explain the findings in detail. I highly recommend him.
Dr Nezhat is so talented and caring. His staff was extremely kind and helpful and I'm confident that I'm in Good Hands. Sabrina Feinstein
I had a great experience with Dr. Nezhat. My condition isn't the easiest to diagnose but I am confident in Dr. Nezhat's recommendations. He is a true expert in his field and his team of professionals helped make feel so welcome and comfortable.
Dr. Nezhat is not only an incredibly talented surgeon, but a kind man who genuinely cares about the well being of his patients. I had surgery for Endometriosis with a different surgeon, but I never received any relief, and thought that was just how I would have to live my life – in constant pain. Dr. Nezhat was recommended to me, and during my initial appointment with him, I knew he was going to help me. He treated me differently than any other doctor I had seen – he told me my pain wasn't "in my head", there was definitely something wrong, and that he was going to help me. I am now seven months post op, and this is my second month of not even taking an Advil for any pain. I never in my life thought I would get to this point, and words cannot express how beyond thankful I am to Dr. Nezhat and his remarkable expertise, surgical skill and kindness. He has changed my life.
I had a wonderful experience treating with Dr. Nezhat. He was diligent, supportive and made me feel comfortable every step of the way. Dr. Nezhat is a warm and caring provider. He took his time with me on every single visit and made a point to ask me how I was feeling and ensured that I understood everything. Likewise, the office staff was extremely helpful and always pleasant.
Dr. Nezhat removed a large fibroid I had and for that I am forever grateful. His whole team is amazing and I felt extremely safe on my surgery day. Prior to seeing Dr. Nezhat I was told the only way to remove my fibroid was to have abdominal surgery because of how large it was however with Dr. nezhats team I was able to get it removed without having to experience such a major surgery.
Dr. Nezhat is the reason I am alive. I have seen probably more than 20 doctors who down played my condition really because they didn't understand it, and even made me feel as though it was my fault that their methods weren't working. Dr. Nezhat was kind, understanding, knowledgeable, and he listened to how I felt from the beginning. I have stage 4 endometriosis of the lung and also in my pelvic region. I suffered since I was 11 with pain that I could not bare and that crippled me. After my 7th collapse I had had enough and sought out Dr. Nezhat at the EndoMarch. He performed my surgery in 6/2018 and he literally saved my life because other doctors had missed all the damage my condition was doing and eating away at my insides. There is just no one like him. He checks on me even after I moved away from NY and continued to offer his well needed advised. I hold this man so dear to my heart and I thank God that Dr. Nezhat chose the field to help women that so need him. If you are hurting from endometriosis and need a doctor who will listen and care for you, genuinely care for you, Dr. Farr Nezhat is your guy.
This magnificent human is the reason I am alive. When I was diagnosed suddenly with Stage 3C Endometrial Cancer, I immediately sought treatment. After visiting numerous surgeons in New Jersey, I felt hopeless and scared. When I met Dr. Nezhat, this all disappeared and I was truly blessed to be introduced to him. His calming, contagious personality, not to mention is undeniable expertise, left me feeling lucky and thankful to be his patient. The first thing he told me was, "let's not look back, let's look ahead and get you well." And this, is exactly what he did. It is without reservation that I recommend him with my highest regard.
I saw Dr Farr Nezhat years ago – and I can just say he is beyond excellent. He is patient, caring and devoted Dr – he cared for me and help me with my endo. Since then I have been able to have 2 beautiful boys – I love him…
A very pleasant and professional experience.
Dr. Nezhat is an amazing surgeon and caring physician. Without him, I wouldn't be living my best life today!