Fertility-Sparing Surgery Specialist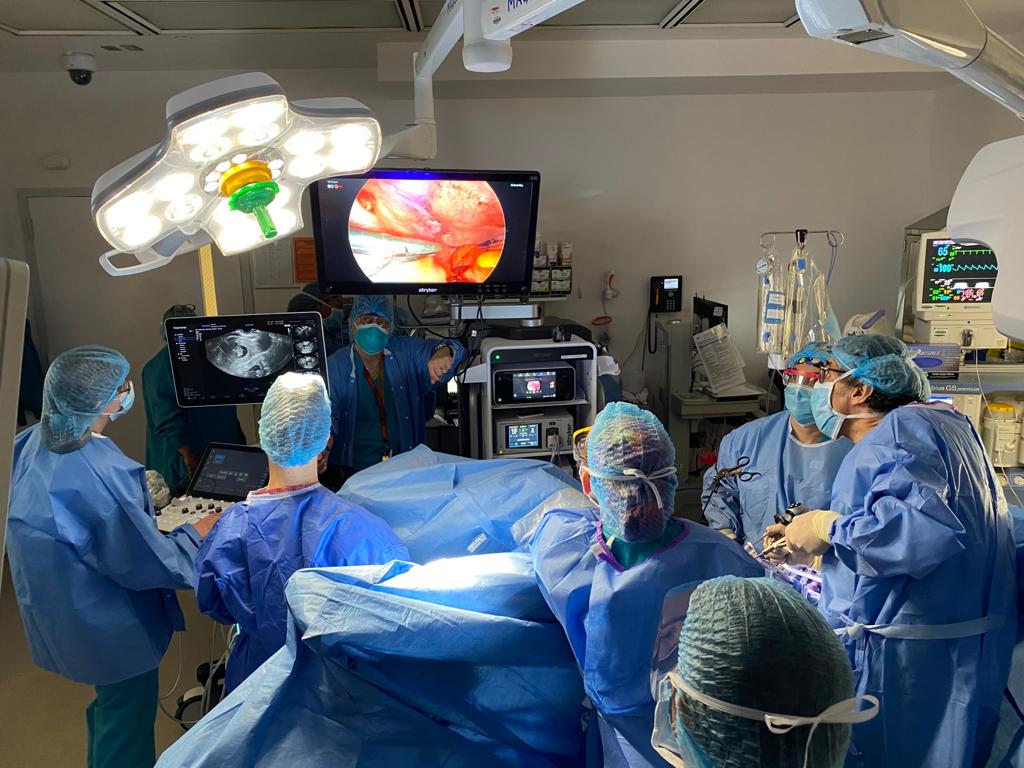 Dr. Farr Nezhat is recognized across the globe as an expert in fertility-sparing surgery for both malignant and benign conditions. Knowing the importance of protecting and preserving fertility for many women, Dr. Nezhat effectively treats gynecological conditions while sparing the patient's reproductive organs.
What is Fertility-Sparing Surgery
Fertility-sparing surgery is defined as a procedure that preserves the uterus and at least part of one ovary with the goal of fertility preservation in patients with either cancerous or benign conditions.
For malignant conditions
Ovarian Cancer can sometimes be treated by unilateral salpingo-oophorectomy (removing one ovary and fallopian tube), saving the contralateral ovary, fallopian tube, and uterus, and proceeding with cancer staging
Uterine Cancer such as endometrial cancer may sometimes be treated by medical management with hormonal therapy after thorough hysteroscopy and dilatation and curettage (D&C), thereby avoiding hysterectomy
Cervical Cancer in some early instances may be treated by removing the cervix (lower portion of the uterus), performing radical trachelectomy (removal of the cervix and adjacent tissue) and pelvic lymphadenectomy (removal of pelvic lymph nodes), and preserving the main body of the uterus, ovaries and fallopian tubes
For benign conditions
Endometriosis may possibly be treated laparoscopically or robotically, preserving the main body of the uterus, ovaries and fallopian tubes, thereby avoiding hysterectomy
Uterine Fibroids can often be treated laparoscopically by performing a myomectomy, which is the removal of fibroids and reconstruction of the uterus, thereby avoiding hysterectomy
Fertility-Sparing Surgery Q & A
Depending on the disposition of their particular cases, Dr. Nezhat offers fertility-sparing surgery for both malignant and benign conditions for select patients.  These techniques require advanced surgical skills and may make it possible for a woman to achieve pregnancy.
Dr. Nezhat always seeks to minimize the removal of healthy tissues and organs.  This is part of his philosophy toward minimally invasive surgery (MIS), including Laparoscopic Surgery and Robotic Surgery, which he teaches and for which he is renowned.
A listing of over 226 of Dr. Nezhat's research articles can be found at the PubMed search engine, which pulls references and abstracts from the U.S. National Library of Medicine (NLM) database maintained at the National Institutes of Health (NIH).