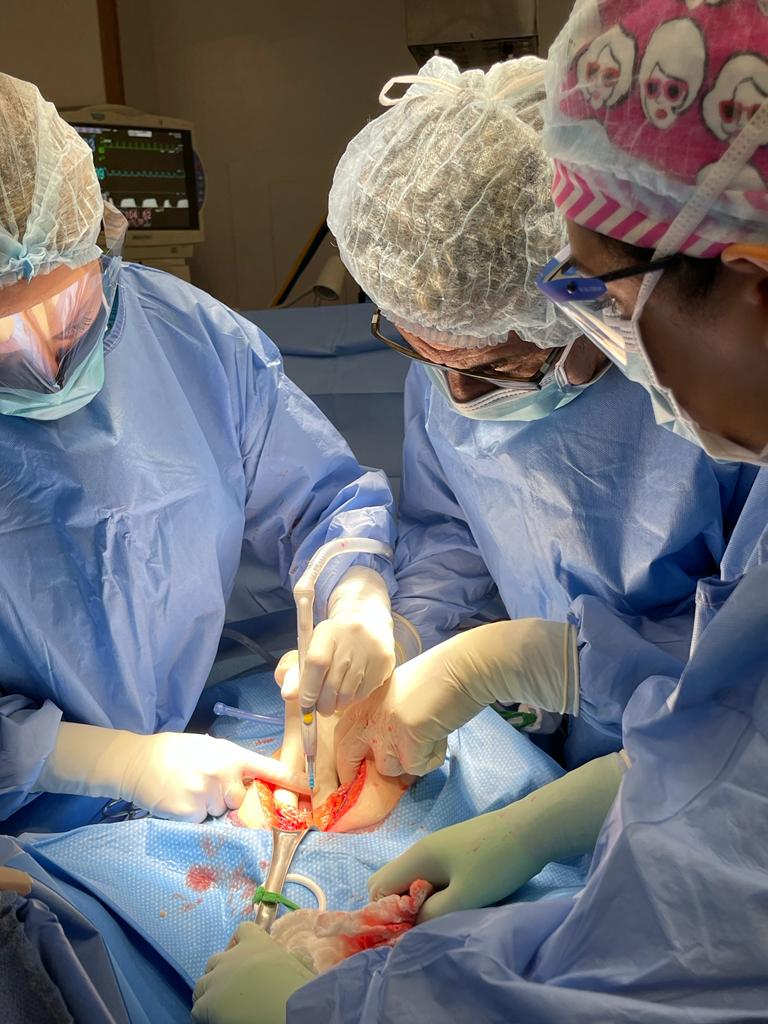 In addition to his pioneering work in minimally invasive surgical procedures, Dr. Farr Nezhat also has 30+ years managing large cancers and other complex gynecological conditions via conventional open surgery and performs laparotomy as required.
What is laparotomy?
A laparotomy is an "open" surgical procedure that requires the surgeon to make a large incision in the abdomen in order to view, remove, and treat various organs. In gynecology, laparotomies are often used to manage uterine and large ovarian tumors and advanced cancer growths.
Laparotomy vs robotic or laparoscopic surgery – what's better?
When it comes to surgical procedures, the specific advantages and disadvantages vary based on each patient's diagnosis and condition. As a traditional "open" procedure, a laparotomy is at times necessary to provide the surgeon with different forms of surgical access. However, it is also more invasive compared to robotic or laparoscopic surgeries, leading to longer recovery times.
There are some instances where a laparotomy is preferable. For example, patients with advanced cancer growths, uterine and large ovarian tumors, or medical conditions that are not appropriate for laparoscopic and robotic surgery, can choose a laparotomy as an alternative.
A listing of over 226 of Dr. Nezhat's research articles can be found at the PubMed search engine, which pulls references and abstracts from the U.S. National Library of Medicine (NLM) database maintained at the National Institutes of Health (NIH).